So... little bit over my 'two weeks deadline' that I set myself for. What happened? Well I woke up one day and got told that im going to have to move to another fucking house baby! One of the most sudden moments in my life haha. still working around it too!
So thats why I delayed a bit. Apologies for anyone getting bored waiting for news or worried if I was telling little fibs about doing commission work. I was being very serious though.... so here it finally is!!!! Im doing commissions.
Please if interested have a good look at all the information. Thank you!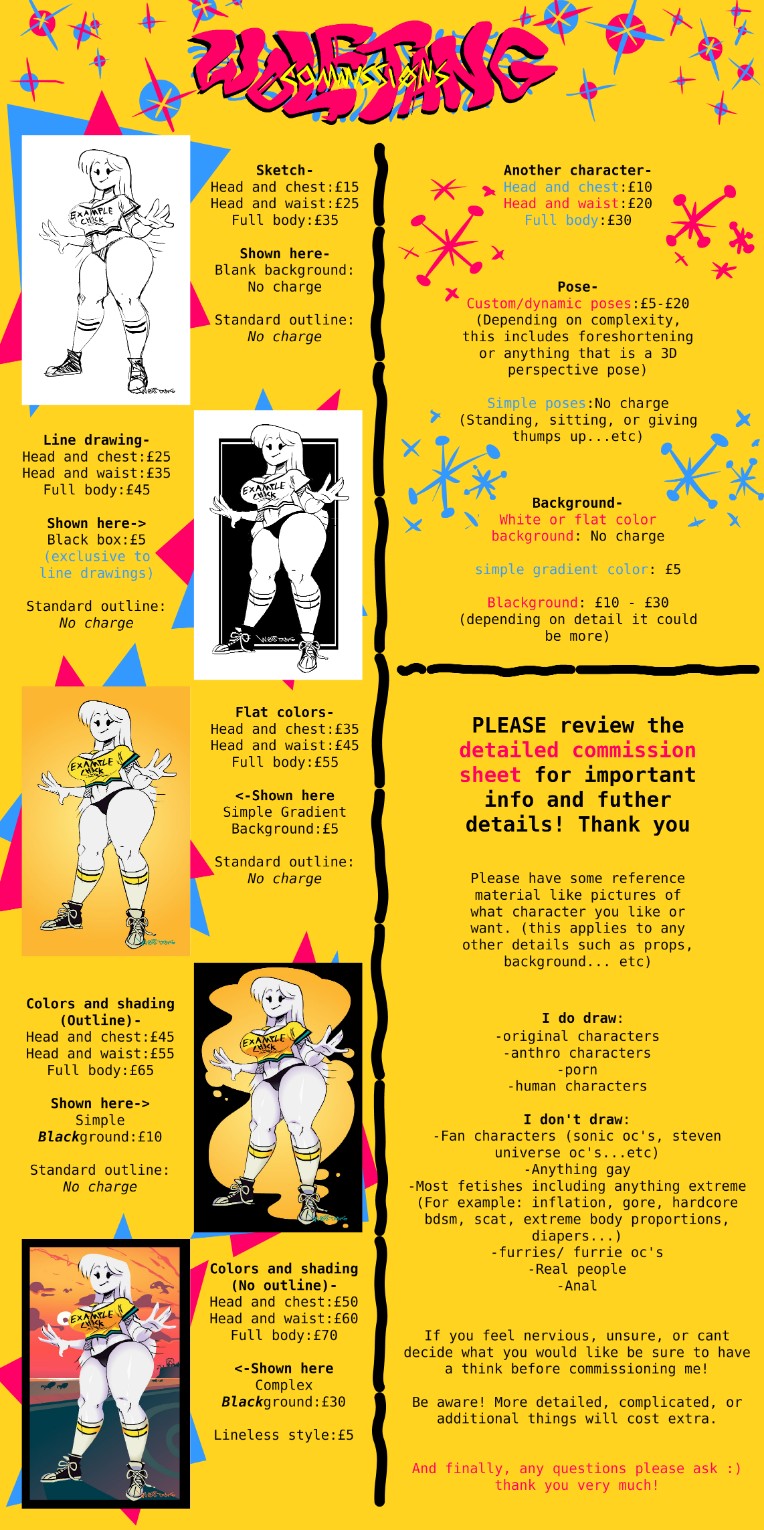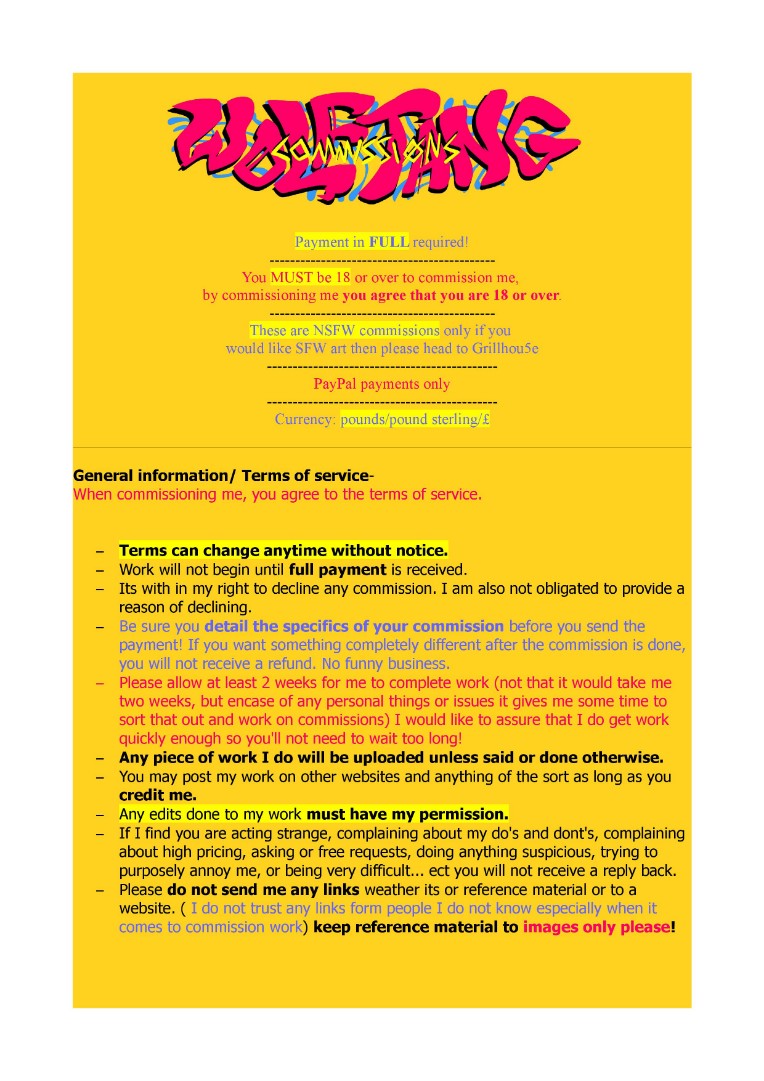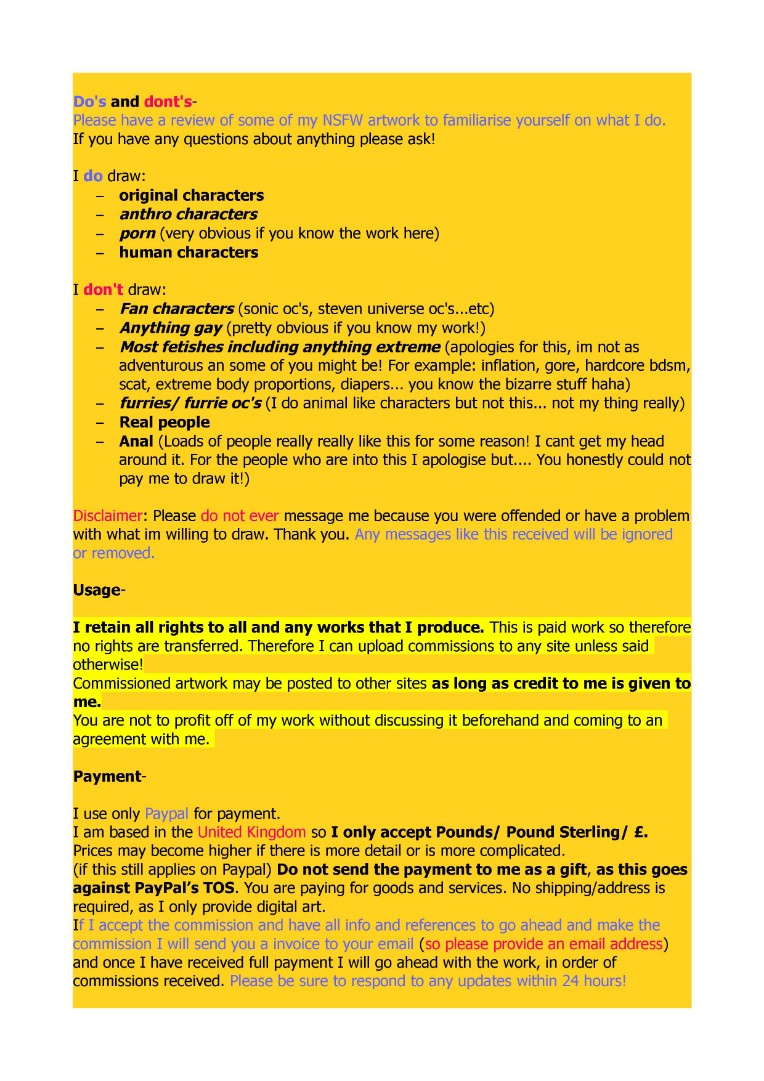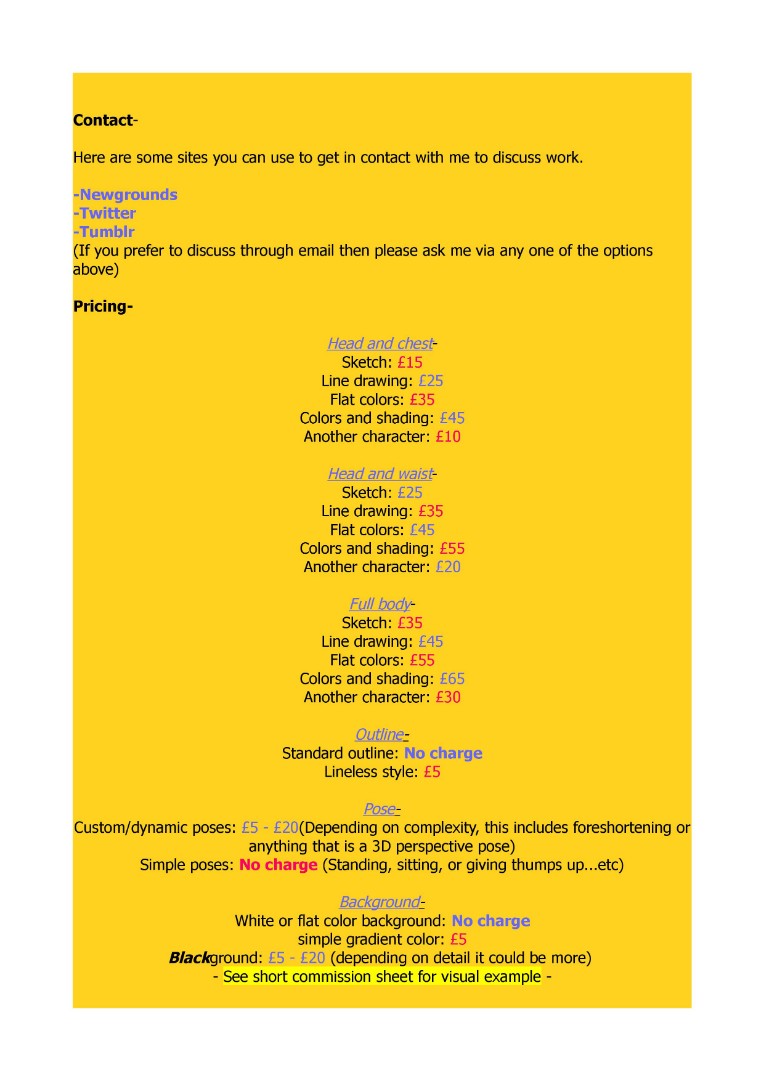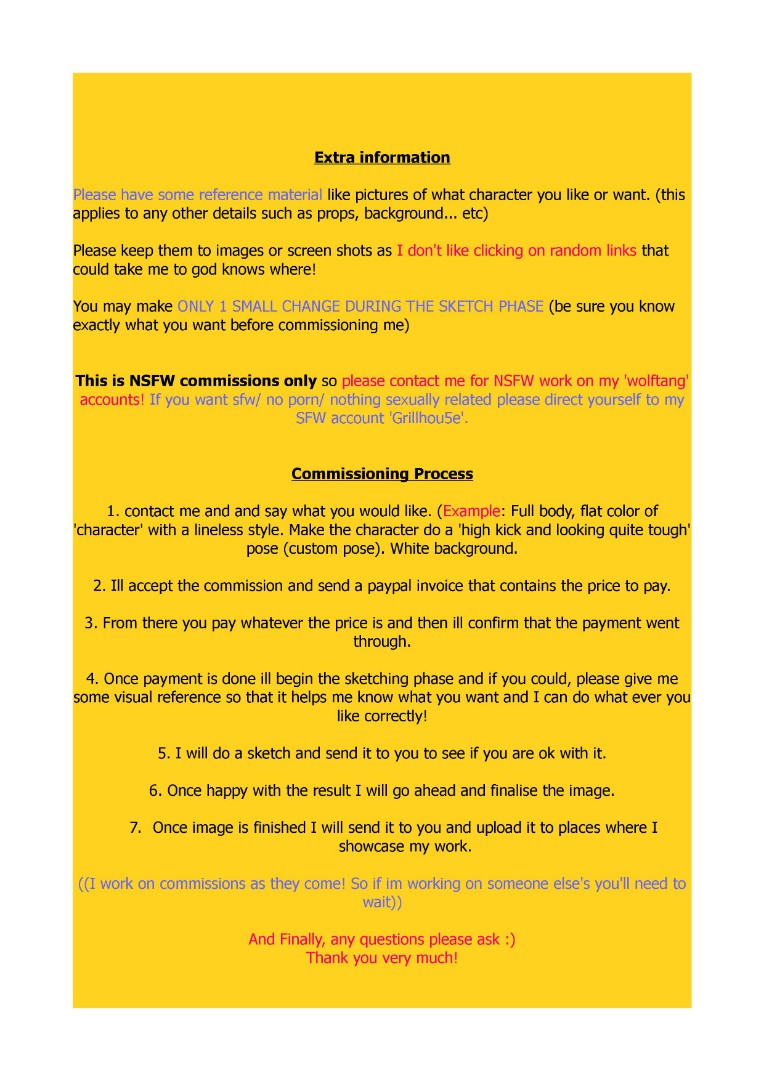 Every detail in the 'detailed commission sheet' is important Information! Just because some areas aren't highlighted in a loud or colorful way does not make it an important piece of info! Be sure to read it roughly.
I highly recommend you read the 'detailed commission sheet'.
Remember you're not only paying for art commissions but also my time to make them. Everything is priced the way it is for a reason!
Here are links to commission contact options
--------------------------------------------------------------------
Tumblr: https://wolftangartcommissions.tumblr.com/
Twitter: https://twitter.com/Wolftangart